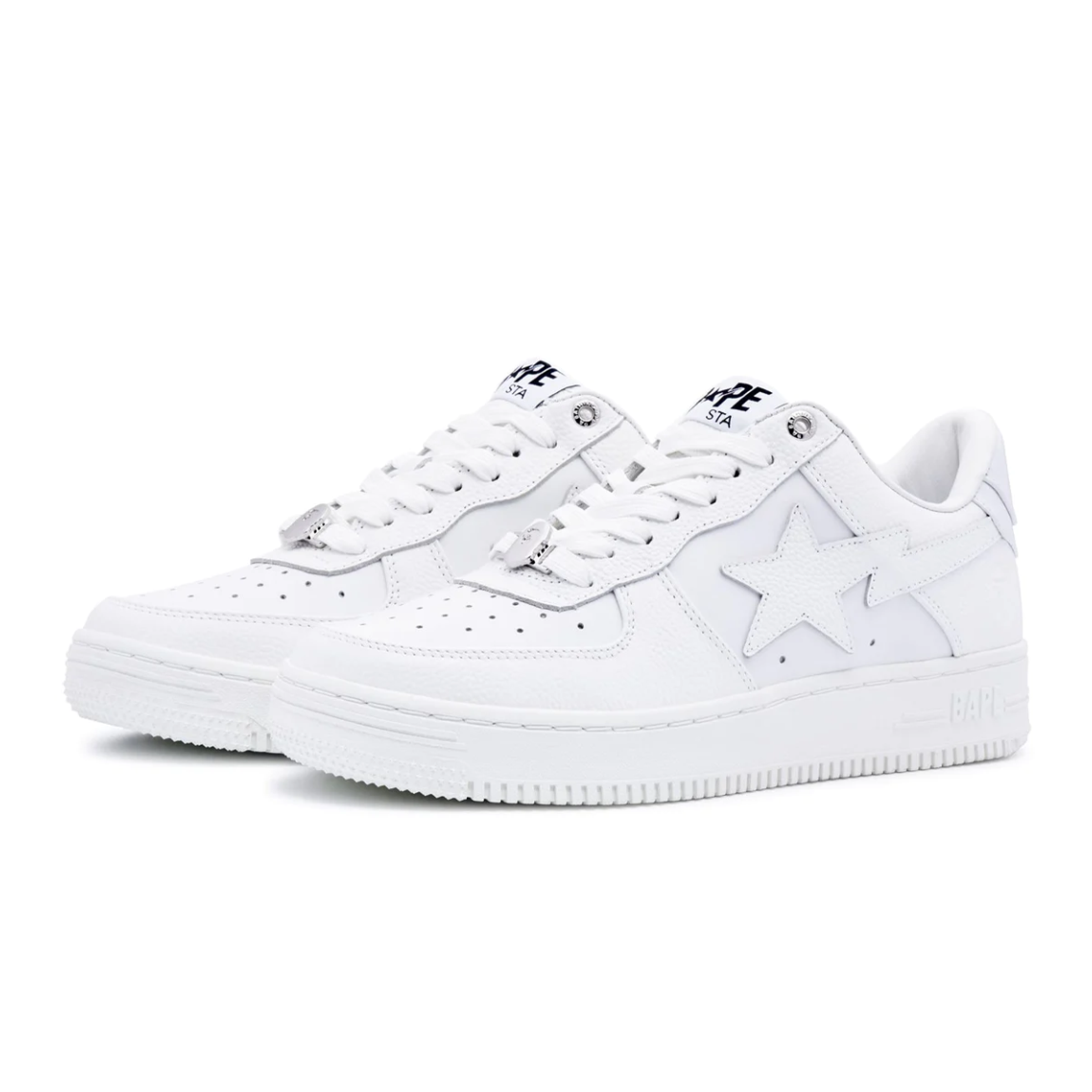 A Bathing Ape - Bape Sta White #6 Sneakers
---
The A Bathing Ape (BAPE) Bape Sta White #6 Sneakers are a part of BAPE's iconic and distinctive footwear lineup. Known for its streetwear aesthetic and unique design elements, BAPE has created a sneaker that blends style, comfort, and individuality. The Bape Sta White #6 Sneakers feature a classic and clean white colorway, making them versatile and easy to pair with various outfits. The upper is typically constructed from premium materials, providing both durability and a luxurious feel. The design often includes the iconic BAPE Sta star logo on the sides, which adds a recognizable and fashionable touch to the shoes.

These sneakers are characterized by their chunky and retro-inspired silhouette, which is reminiscent of classic basketball shoes. This design choice contributes to their streetwear appeal and makes them stand out in the sneaker market. As with many BAPE products, these sneakers tend to incorporate high-quality craftsmanship and attention to detail, catering to sneaker enthusiasts who appreciate both style and substance.

The Bape Sta White #6 Sneakers can become a statement piece in your streetwear collection, allowing you to express your individuality and love for unique fashion. Whether you're a dedicated sneakerhead or someone who simply appreciates distinctive and fashionable footwear, the BAPE Bape Sta White #6 Sneakers offer a blend of iconic design, streetwear culture, and quality craftsmanship.