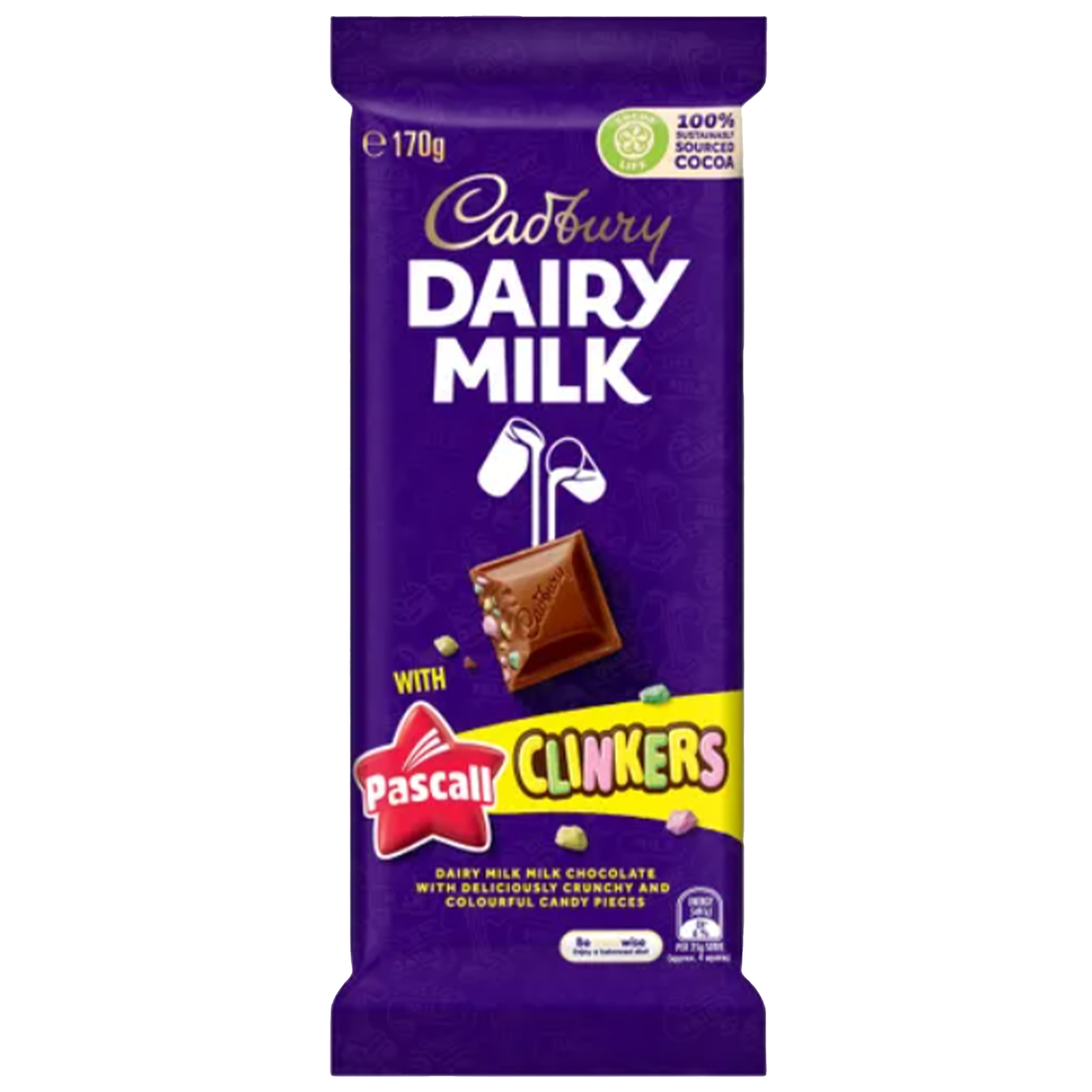 Cadbury Clinkers - Australia
---
One of hundreds of flavors from Cadbury Chocolate masters.

Smooth Chocolate Filled with Clickers Candy! 

Ingredients: Sugar, palm fat, cocoa butter, skimmed, milk powder, whey powder (from, milk), cocoa mass, wheat flour, milk fat, emulsifiers (, soy lecithin, sunflower lecithin), hazelnut paste, raising agents (E503, E500, E341), dextrose, glucose fructose syrup, salt, flavors, 7% skimmed milk powder in the alpine milk cream filling.