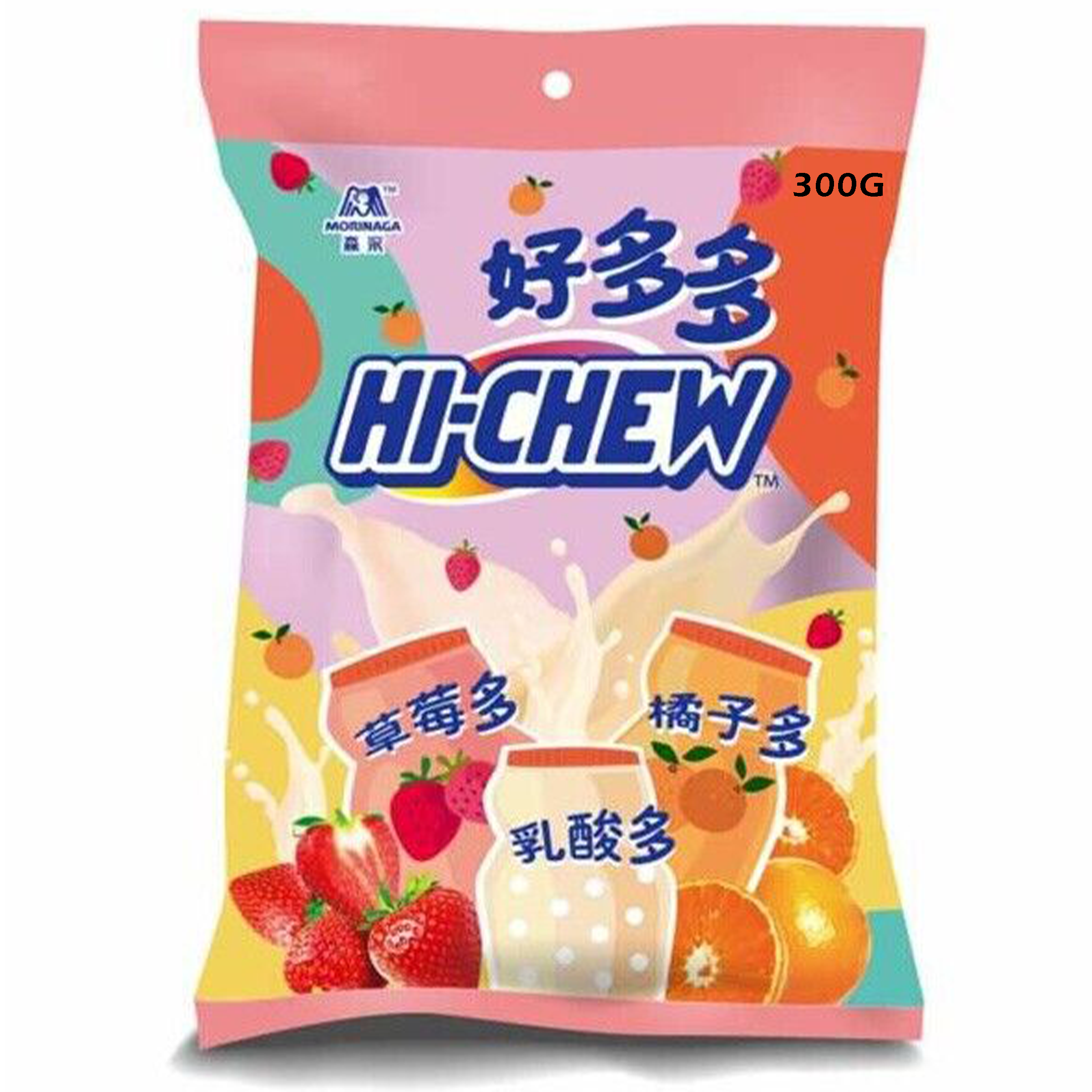 Hi-Chew - Yogurt Flavors "Share Size" (Taiwan)
---
Delight in the creamy and tangy goodness of Hi-Chew Yogurt Flavors "Share Size," a delectable treat designed for sharing and savoring with friends and family. This delightful assortment from Taiwan combines the richness of yogurt with the chewy and fruity essence of Hi-Chew candies.

Yogurt Bliss: Hi-Chew Yogurt Flavors offer a delightful blend of creamy and tangy yogurt, creating a refreshing and unique taste experience. Share Size: The "Share Size" package is ideal for gatherings, picnics, and movie nights, providing enough to pass around and enjoy with loved ones.

Chewy Texture: Hi-Chew candies are celebrated for their chewy texture that allows you to relish the flavors for longer, making every chew a satisfying one. Portable and Versatile: Whether you're on the move or looking for a delightful treat at home, Hi-Chew Yogurt Flavors are conveniently packed for snacking anytime and anywhere.

Taiwanese Authenticity: This offering from Taiwan infuses a touch of authentic Taiwanese flavor into every chew, making it a must-try for those seeking international taste experiences.Experience the luscious taste of Hi-Chew Yogurt Flavors "Share Size" from Taiwan. These chewy candies combine the creaminess of yogurt with the fruity and chewy nature of Hi-Chew, resulting in a delectable and shareable treat. Whether you're a fan of yogurt or looking to explore new flavor sensations, Hi-Chew Yogurt Flavors provide a unique and satisfying snacking experience. Share the joy and add a touch of Taiwanese sweetness to your snacking moments.

300G Bag / Product Of Asia.