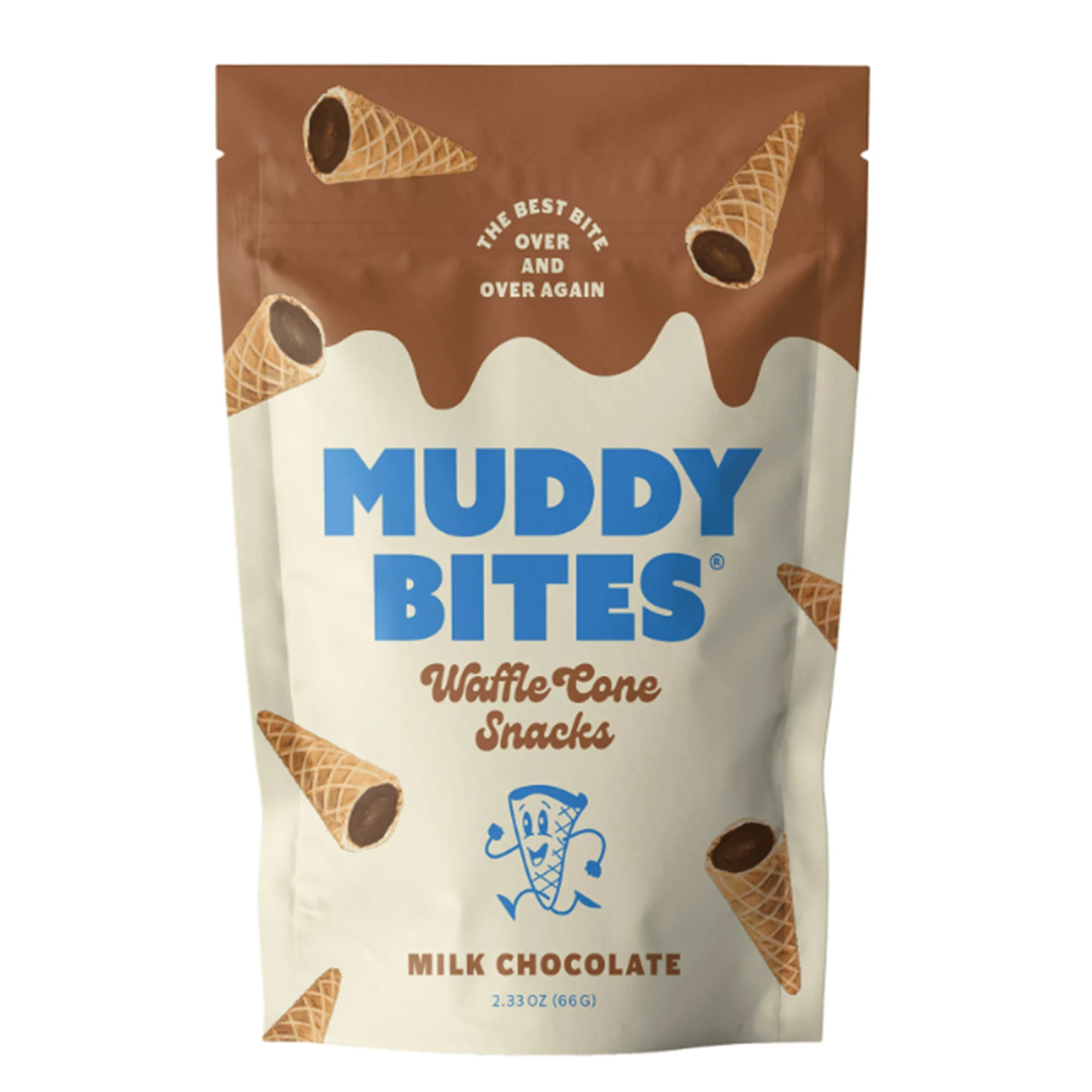 Muddy Bites - Milk Chocolate Waffle Cone Snack
---
Introducing Muddy Bites: Bite-Sized Waffle Cone Snacks Filled with Decadent Chocolate! Get ready to experience the delightful and indulgent world of Muddy Bites. These bite-sized waffle cone snacks are filled with rich and creamy chocolate, delivering a sweet and crunchy treat that's perfect for snack lovers with a sweet tooth.

A Sweet and Crunchy Delight: Muddy Bites capture the essence of a waffle cone filled with decadent chocolate. Each bite is a perfect fusion of crispy waffle cone and luscious chocolate filling.

Irresistible Chocolate Filling: These bite-sized snacks are expertly crafted to provide the perfect balance of crunchiness and chocolatey richness. It's like enjoying a classic ice cream cone in a convenient and snackable form.

Perfect for Snacking: Muddy Bites are ideal for satisfying your chocolate cravings and crunchiness desire. Whether you're enjoying them as a quick snack, adding them to your dessert, or simply munching on them during a movie night, they add a touch of sweetness and crunchiness to your snacking experience.

Fuel for Sweet Moments: Indulging in Muddy Bites provides you with the satisfying and indulgent sweetness you need for all your daily adventures. It's a snack that not only satisfies your cravings but also adds a sweet and crunchy twist to your day.