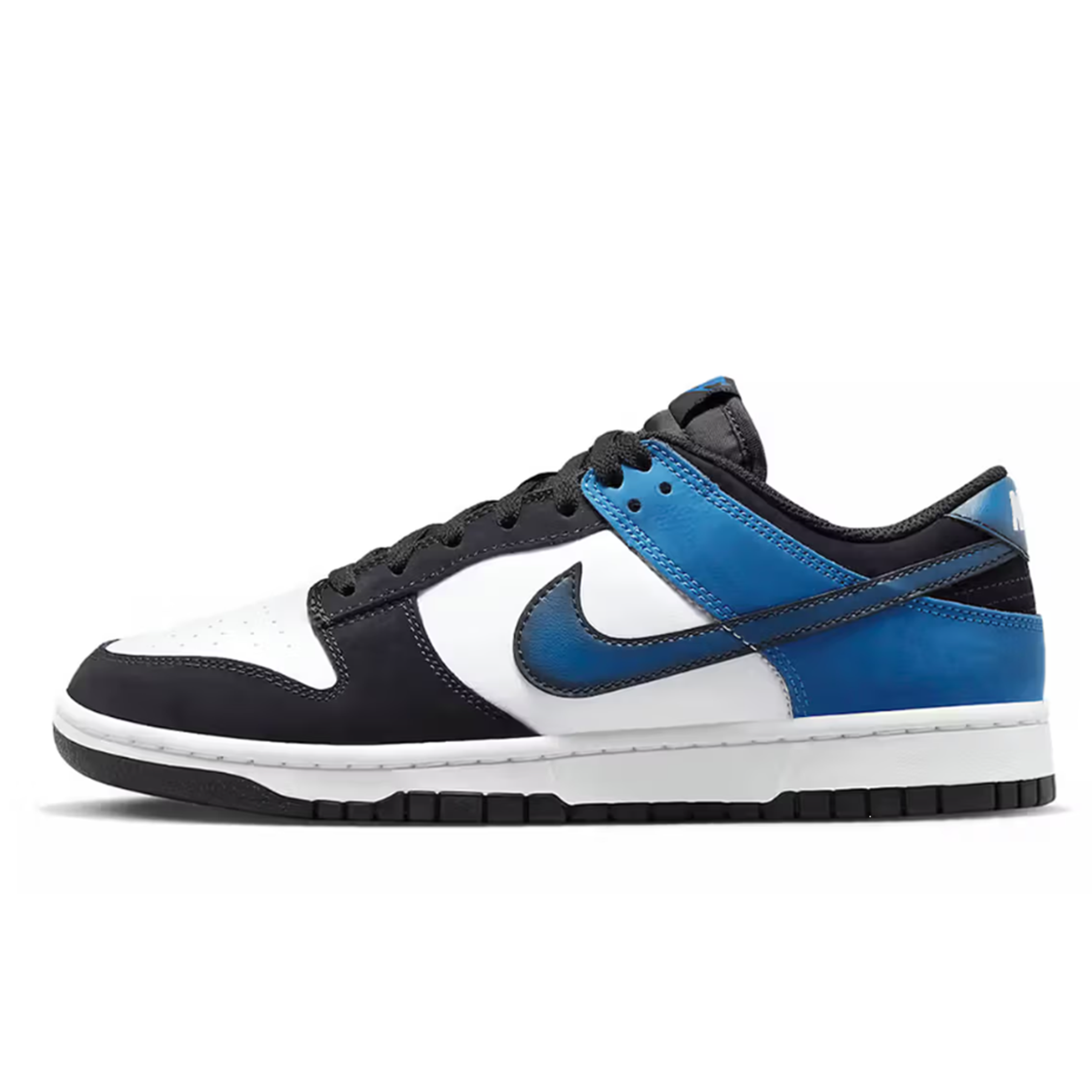 Nike Dunk Low - "Industrial Blue"
---
Introducing the Nike Dunk Low "Industrial Blue" – a harmonious blend of retro charm and contemporary style that pays tribute to the classic Dunk silhouette. These sneakers seamlessly fuse iconic design with a modern color palette, making them a must-have addition to your sneaker collection. Thoughtfully curated, the "Industrial Blue" colorway offers a refreshing take on a beloved sneaker. The combination of blue shades creates a sense of depth and versatility, making these sneakers suitable for both casual and statement-making outfits.

Crafted with attention to detail, the Nike Dunk Low "Industrial Blue" features the signature overlays and perforations that define the Dunk's timeless look. The clean lines and classic design elements speak to the shoe's heritage, while the updated color scheme adds a contemporary twist. Designed for comfort and style, these sneakers feature a cushioned midsole that provides responsive support for your every step. The low-top design offers a sleek profile, while the durable outsole ensures traction and durability for everyday wear.

Whether you're a sneaker enthusiast or simply drawn to the fusion of classic and modern aesthetics, the Nike Dunk Low "Industrial Blue" effortlessly captures the essence of sneaker culture. Embrace the legacy of the Dunk silhouette with a pair that not only showcases your style but also your appreciation for timeless design and versatile color palettes.