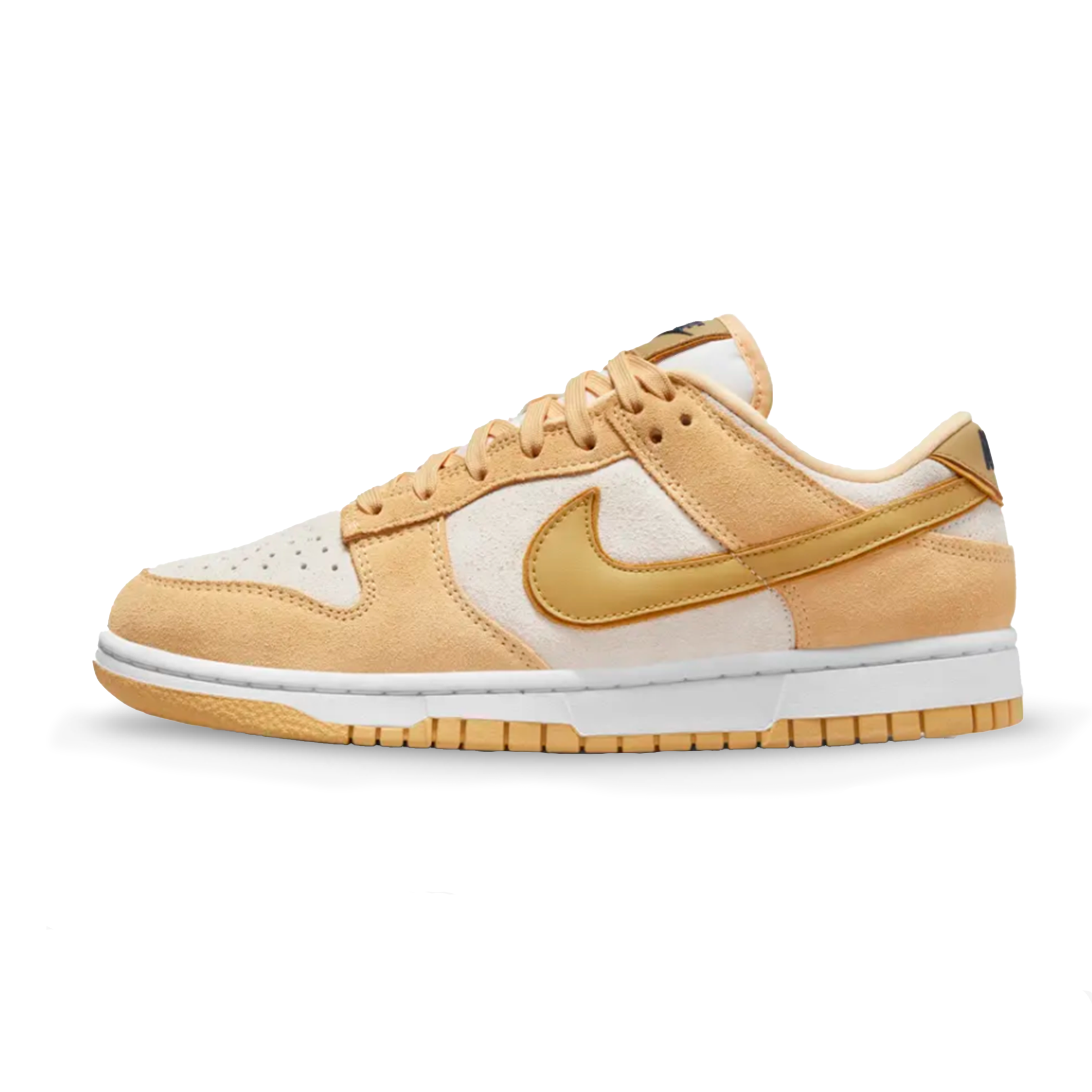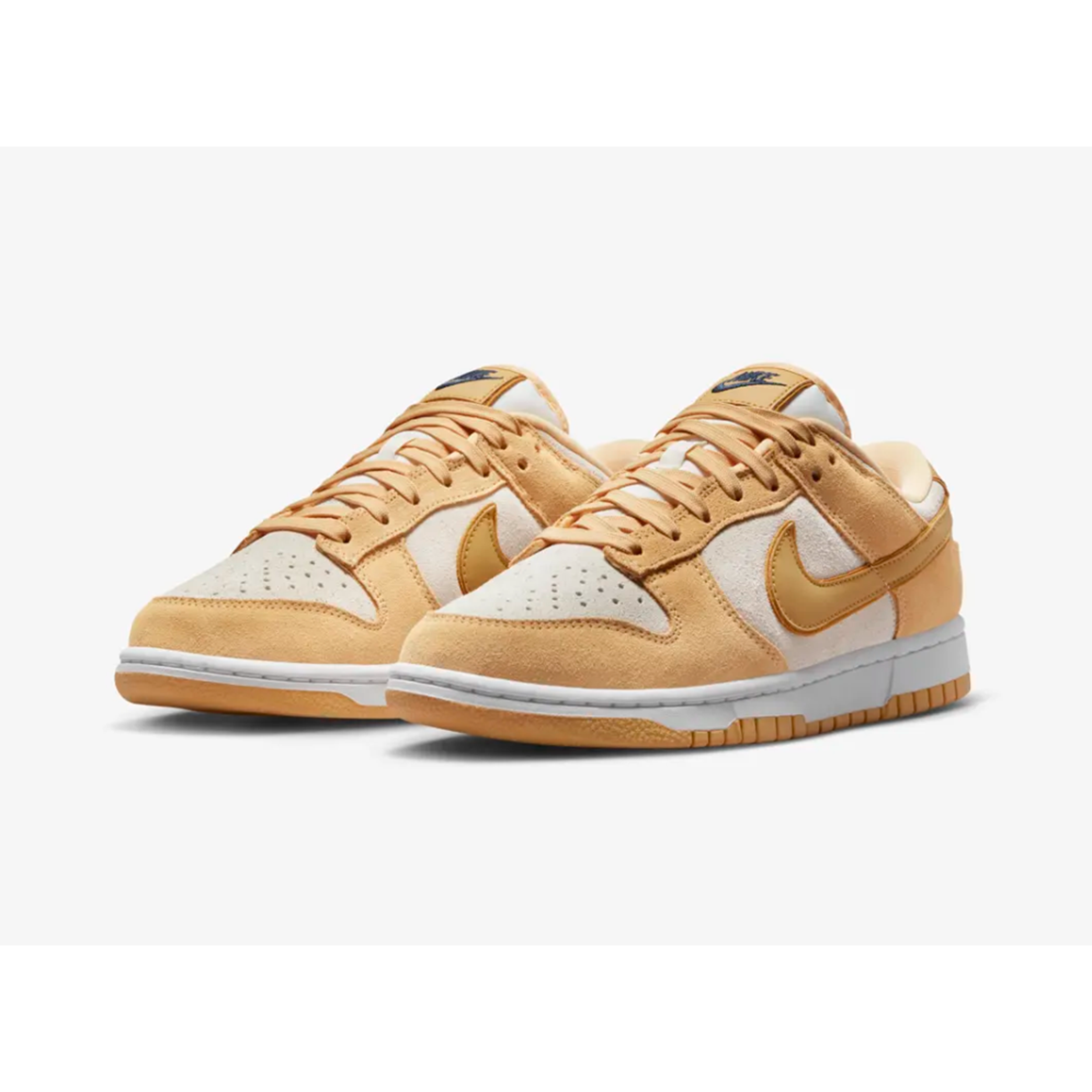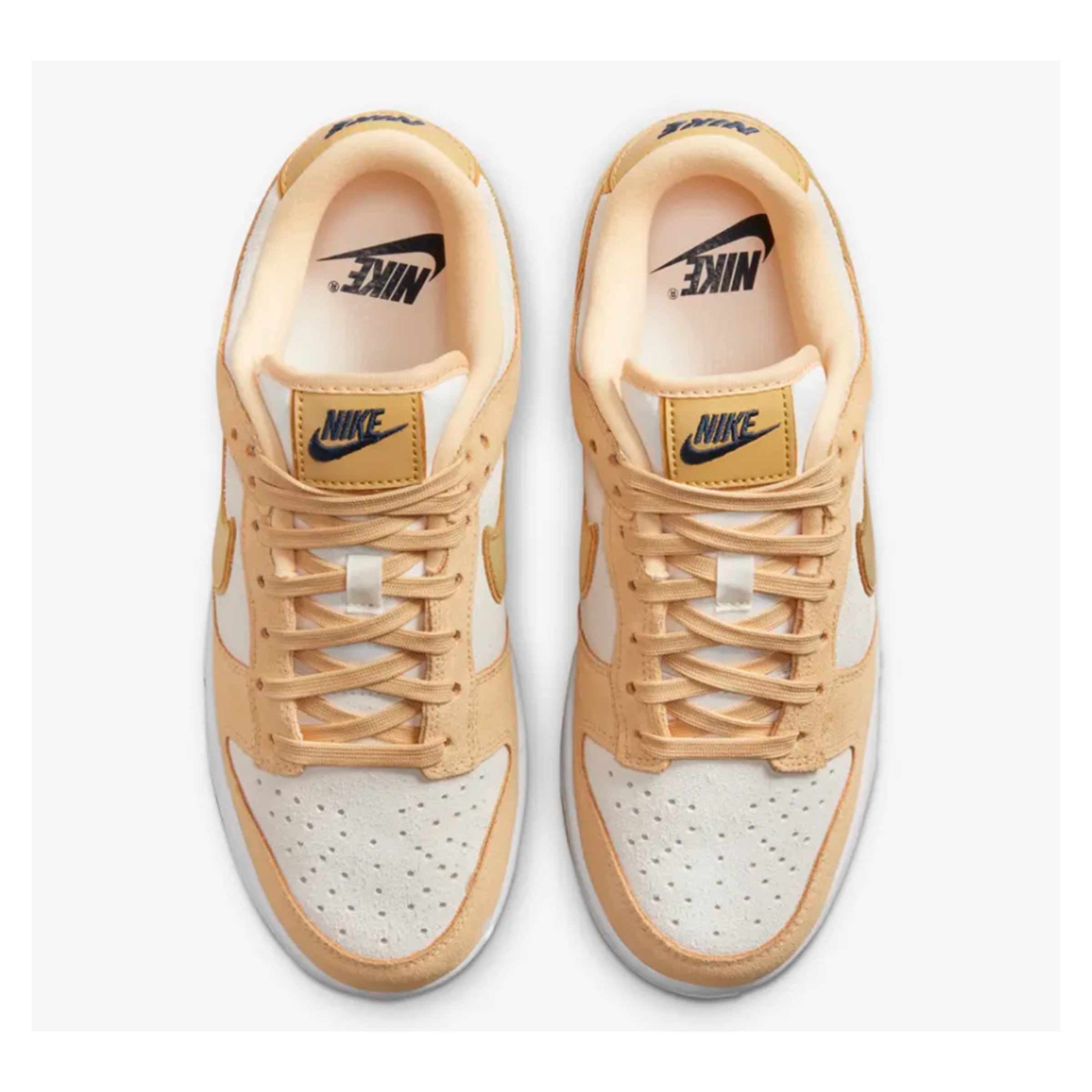 Nike Dunk Low (WMNS) - "LX Celestial Gold"
---
The Nike Women's Dunk Low LX "Celestial Gold / Wheat Gold - Sail" is a stylish and luxurious sneaker that combines a two-toned colorway with premium materials. The low-cut silhouette is crafted from high-quality suede, providing a soft and luxurious feel. The sneaker features prominent Nike branding on the tongue, sidewalls, and heel, adding a touch of authenticity and style. The perforations in the toe box offer breathability, ensuring your feet stay cool and comfortable throughout the day.

Equipped with a foam cushioned midsole, the Nike Women's Dunk Low LX provides excellent cushioning and support for all-day wear. The midsole also adds a subtle height boost and enhances the overall comfort of the shoe. The rubberized outsole offers durability and traction, allowing for confident strides on various surfaces. The Celestial Gold and Wheat Gold color combination gives the shoe a luxurious and eye-catching appeal. The golden hues are complemented by a clean Sail white, creating a sophisticated and versatile look that can be easily paired with different outfits.

Whether you're a sneaker enthusiast or looking for a fashionable and comfortable footwear option, the Nike Women's Dunk Low LX "Celestial Gold / Wheat Gold - Sail" is a fantastic choice. Its premium materials, stylish design, and reliable performance make it a standout sneaker in any collection.