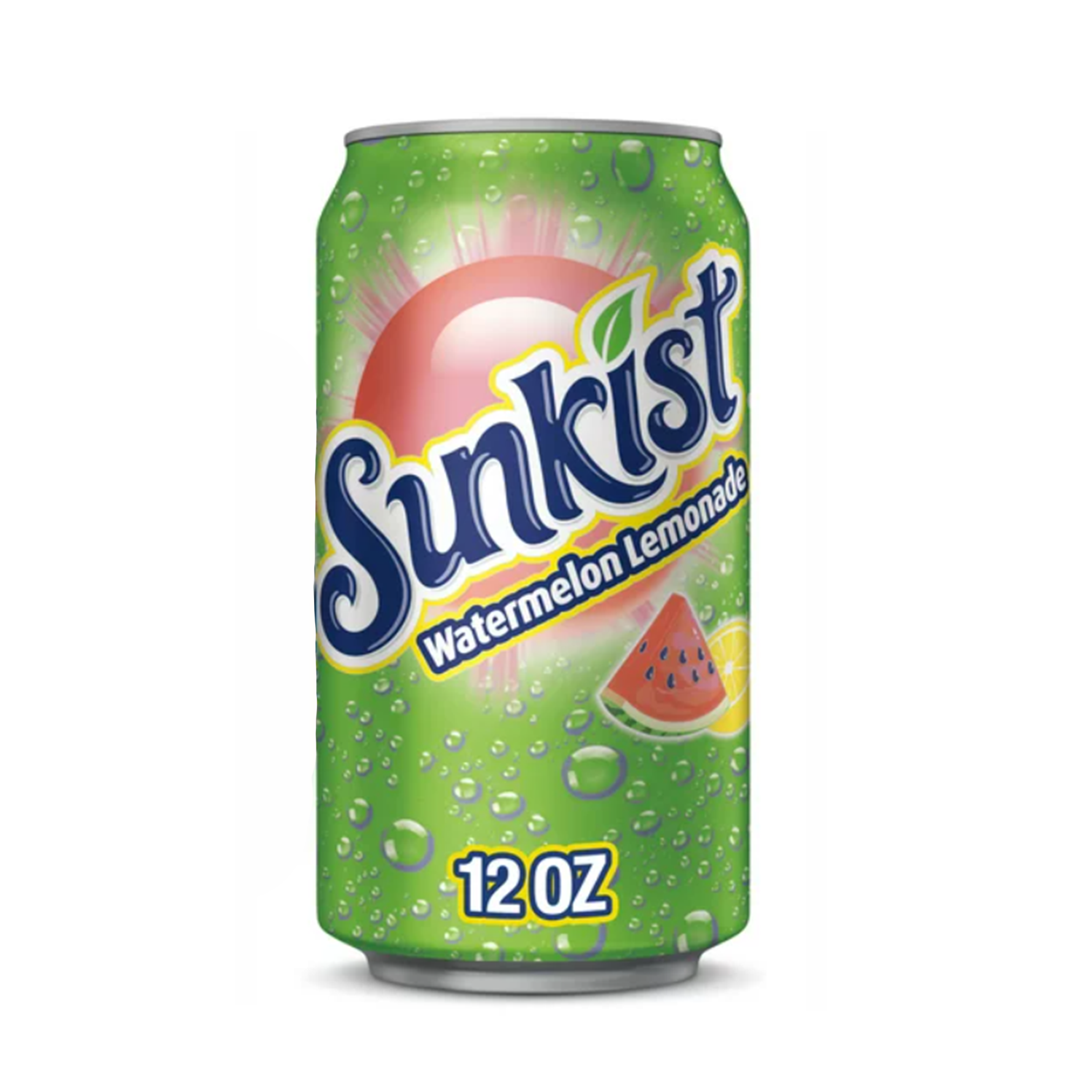 Sunkist - Watermelon Lemonade
---
Introducing Sunkist Watermelon Lemonade: A Refreshing and Fruity Quencher for Your Thirst! Get ready to delight your taste buds with the invigorating taste of Sunkist Watermelon Lemonade. This thirst-quenching beverage captures the essence of a sun-soaked summer day, combining the sweet and juicy flavors of watermelon with the zesty tartness of lemons. It's the perfect drink for those who crave a burst of refreshing fruitiness in every sip.

A Slice of Summer Bliss: Sunkist Watermelon Lemonade brings the best of summer to your glass. Each sip is a delightful fusion of watermelon sweetness and the tangy refreshment of lemons.

Sweet and Zesty Harmony: This lemonade is expertly crafted to provide the perfect balance of watermelon juiciness and lemony zing. It's like enjoying a freshly sliced watermelon and a glass of lemonade all in one.

Ingredients: Carbonated Water, High Fructose Corn Syrup, Orange Juice Concentrate, Citric Acid, Sodium Hexametaphosphate (To Protect Flavor), Sodium Benzoate (Preserves Freshness), Natural Flavor, Caffeine, Sodium Citrate, Gum Arabic, Calcium Disodium EDTA (to Protect Flavor), Red 40, Brominated Vegetable Oil, Yellow 5, Blue 1.