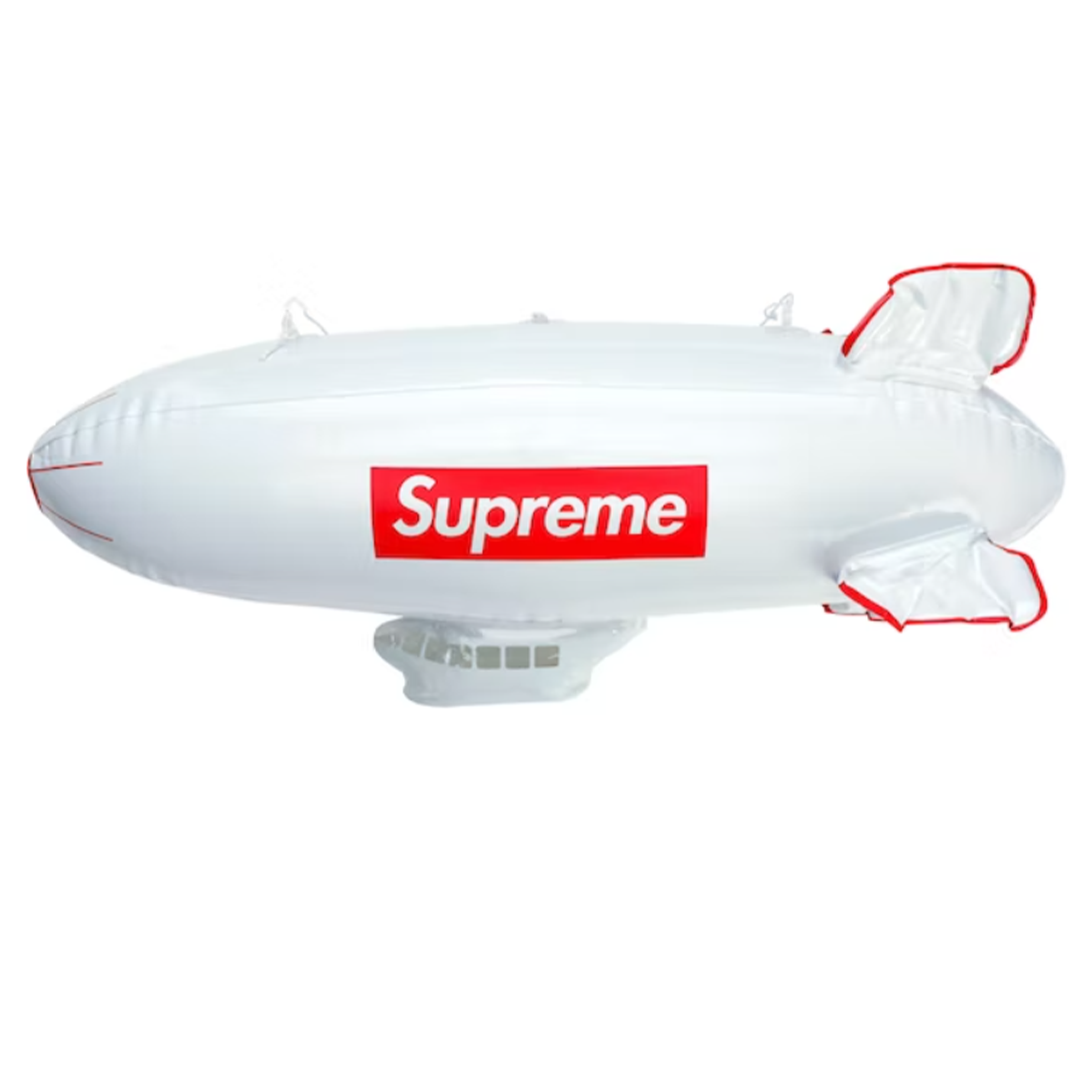 Supreme Inflatable Blimp
---
The Supreme Inflatable Blimp White is a plastic airship offered in the iconic Supreme colorway of white and red.

Crafted from plastic materials, this collectible features a built-in nozzle for inflating the blimp to make it buoyant. The blimp sports the recognizable Supreme logo printed on its side and is available in one size. The lower section of the white blimp includes a cockpit with clear windows.

Originally debuting on September 7th, 2017, the Supreme Inflatable Blimp White remains a sought-after item among enthusiasts.