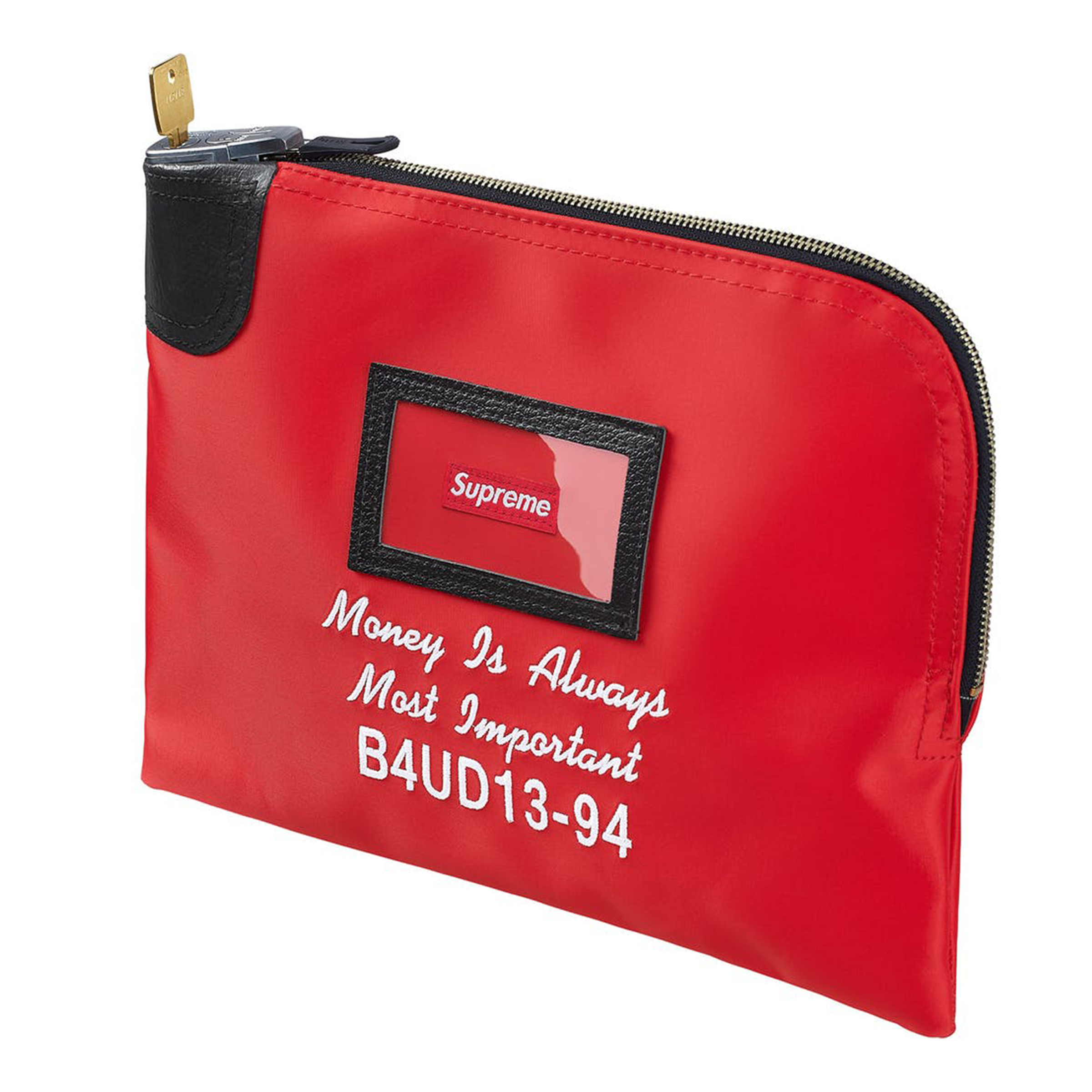 Supreme - Rifkin Safety Sac Red
---
Elevate your cash deposits with the Supreme Rifkin Safety Sac, a truly exceptional accessory that embodies the streetwear brand's bold and innovative spirit. This exclusive collaboration between Supreme and Rifkin showcases their prowess in creating distinctive pieces that stand out in a league of their own. With over 70 years of expertise in crafting reusable deposit bags, Rifkin's Safety Sac becomes a functional and stylish masterpiece in this collaboration.

The Safety Sac features a vibrant red nylon base adorned with sleek black leather trim. The leather accents are strategically placed around the center enclosure, which houses a woven Supreme box logo and a slot for a business card. Adding a touch of sophistication, the leather is also used on the corners where the Arcolock-7 closure secures the contents. The front of the bag proudly displays the embroidered phrase "Money Is Always Most Important," making a bold statement about the significance of wealth. Beneath it, you'll find the stitching "B4UD13 - 94" signifying "Before You Die - 1994."

With its unique design, impeccable craftsmanship, and meaningful details, the Supreme Rifkin Safety Sac redefines how cash deposits can be made in style. Embrace this functional and exclusive piece that showcases the fusion of fashion and functionality, brought to you only by the visionary collaboration between Supreme and Rifkin.