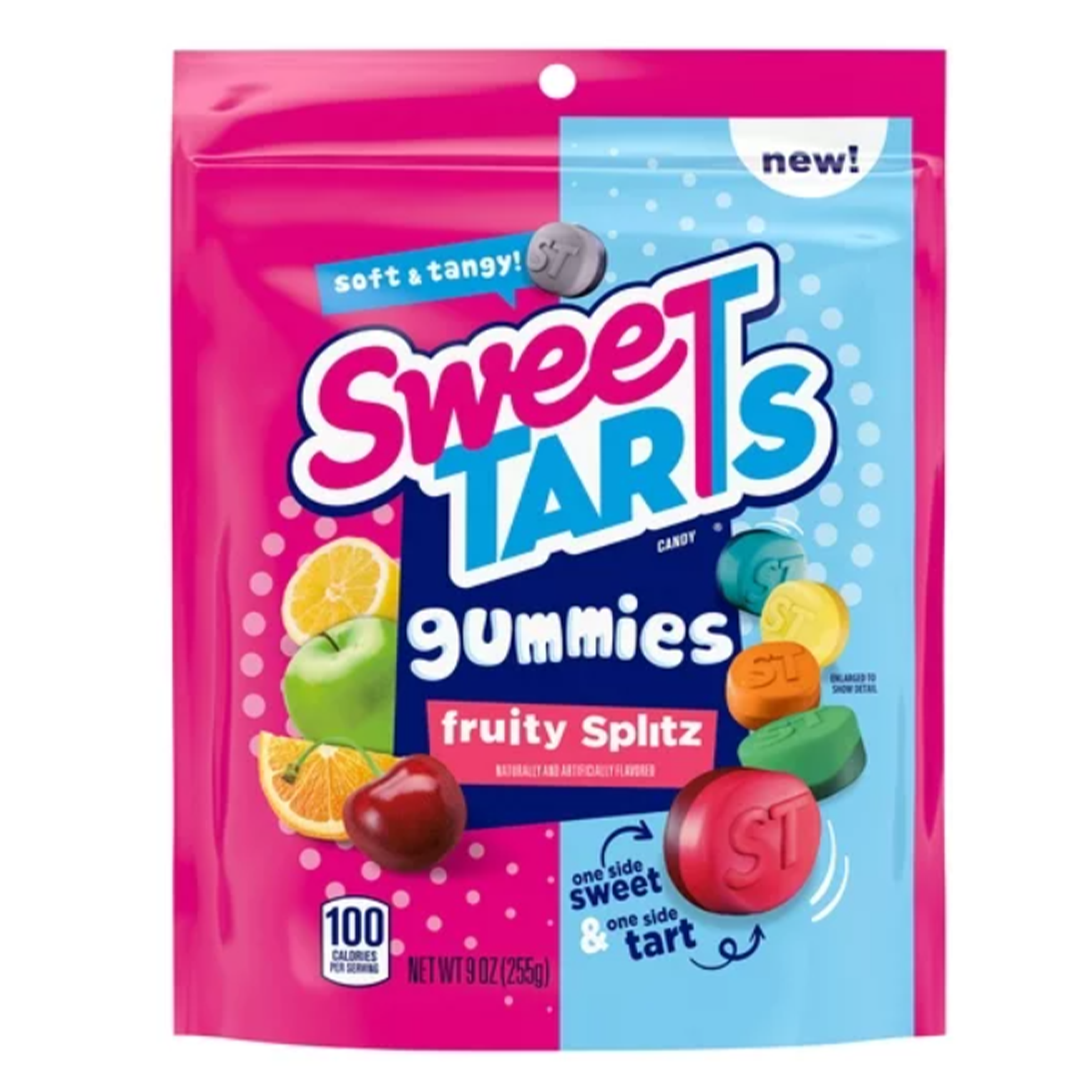 SweeTarts - Gummies Fruity Splitz Bag
---
Introducing SweeTarts Gummies Fruity Splitz: A Burst of Flavorful Fun in Every Bite! Get ready to embark on a flavor adventure with SweeTarts Gummies Fruity Splitz. These delightful gummies offer a unique twist on the classic SweeTarts, featuring a split flavor profile that combines two fruity tastes in one candy. It's the perfect treat for those who appreciate a burst of tangy and sweet goodness in every bite.

Double the Flavor, Double the Fun: SweeTarts Gummies Fruity Splitz candies bring a whole new level of excitement to your taste buds. Each gummy features a split flavor combination that harmoniously blends two fruity tastes together.

Tangy and Sweet Harmony: These gummies are expertly crafted to provide the perfect balance of tartness and sweetness. It's like savoring a combination of your favorite fruit flavors, creating a unique and enjoyable candy experience.

Perfect for Snacking: SweeTarts Gummies Fruity Splitz is ideal for enjoying anytime you crave a sweet and tangy treat. Whether you're snacking on them at the movies, during a road trip, or simply at home, they add a touch of candy excitement to your day.

9OZ Bag / Product Of USA.