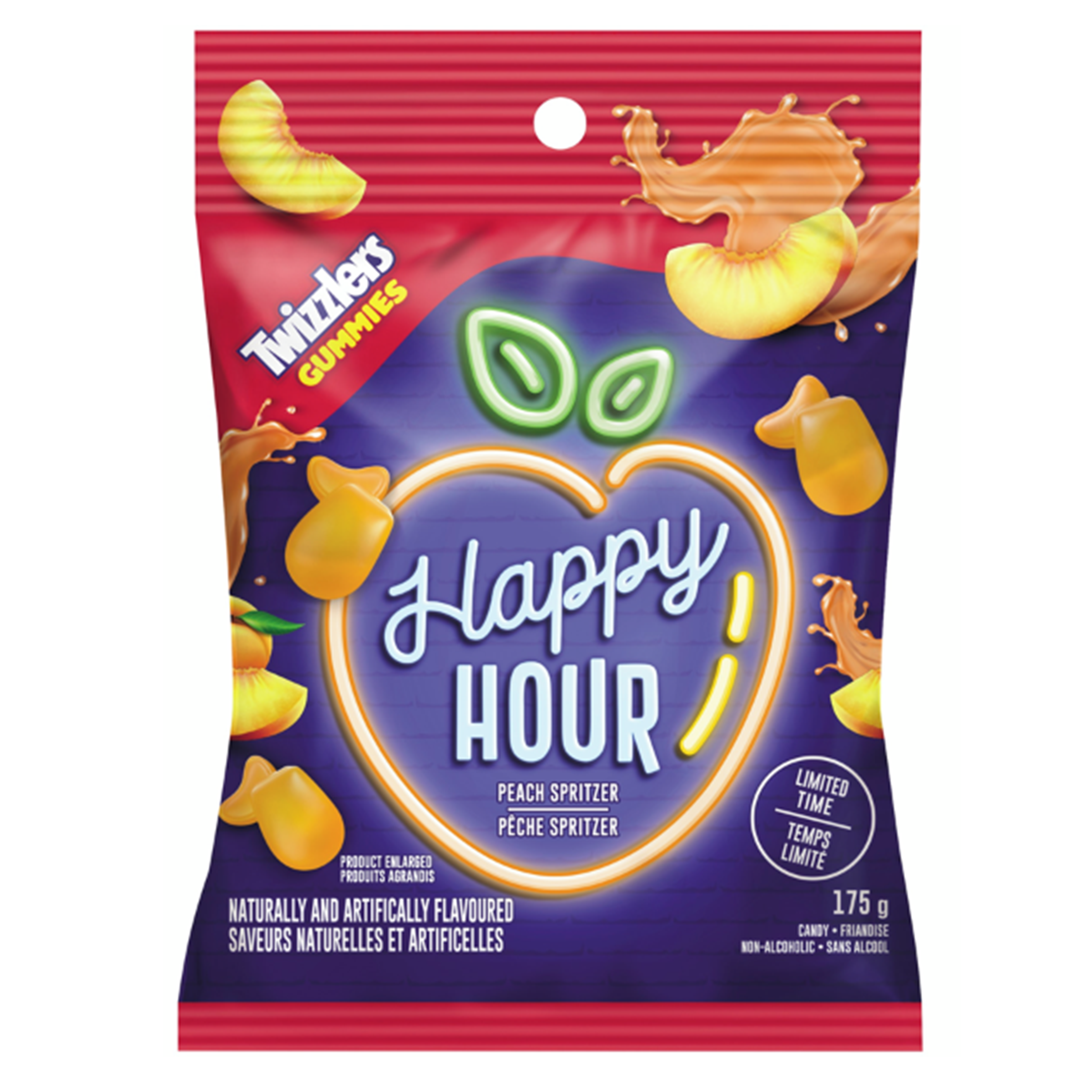 Twizzlers Gummies - Happy Hour Peach Spritzer
---
TWIZZLERS HAPPY HOUR GUMMIES candy. Indulge in the sensational taste of a delightful daiquiri with a twist, right at your fingertips. Inside each 175g bag, you'll find a tantalizing combination of flavors that will transport you to a berry summerlicious paradise. Our Strawberry Daiquiri flavored gummy candy captures the essence of your favorite summer mocktail, while our Peach Spritzer flavored gummy candy brings the refreshing taste of your beloved fruity beverage to life.

These chewy gummy candies come in a variety of fun and colorful shapes, making each bite a playful experience for your taste buds. With their irresistible sweet and fruity flavors, they're perfect for everyday snacking or entertaining guests with a touch of whimsy. Don't miss out on the opportunity to share the joy of TWIZZLERS HAPPY HOUR GUMMIES candy. It's the ideal treat for gatherings, parties, or simply enjoying on your own. Stock up now and ensure you have enough to go around, as these delectable gummies are bound to become an instant favorite among family and friends.

Experience the ultimate fusion of summer flavors with Sweet Exotics' TWIZZLERS HAPPY HOUR GUMMIES candy. Let the taste of sunshine and fruity goodness brighten up your day!