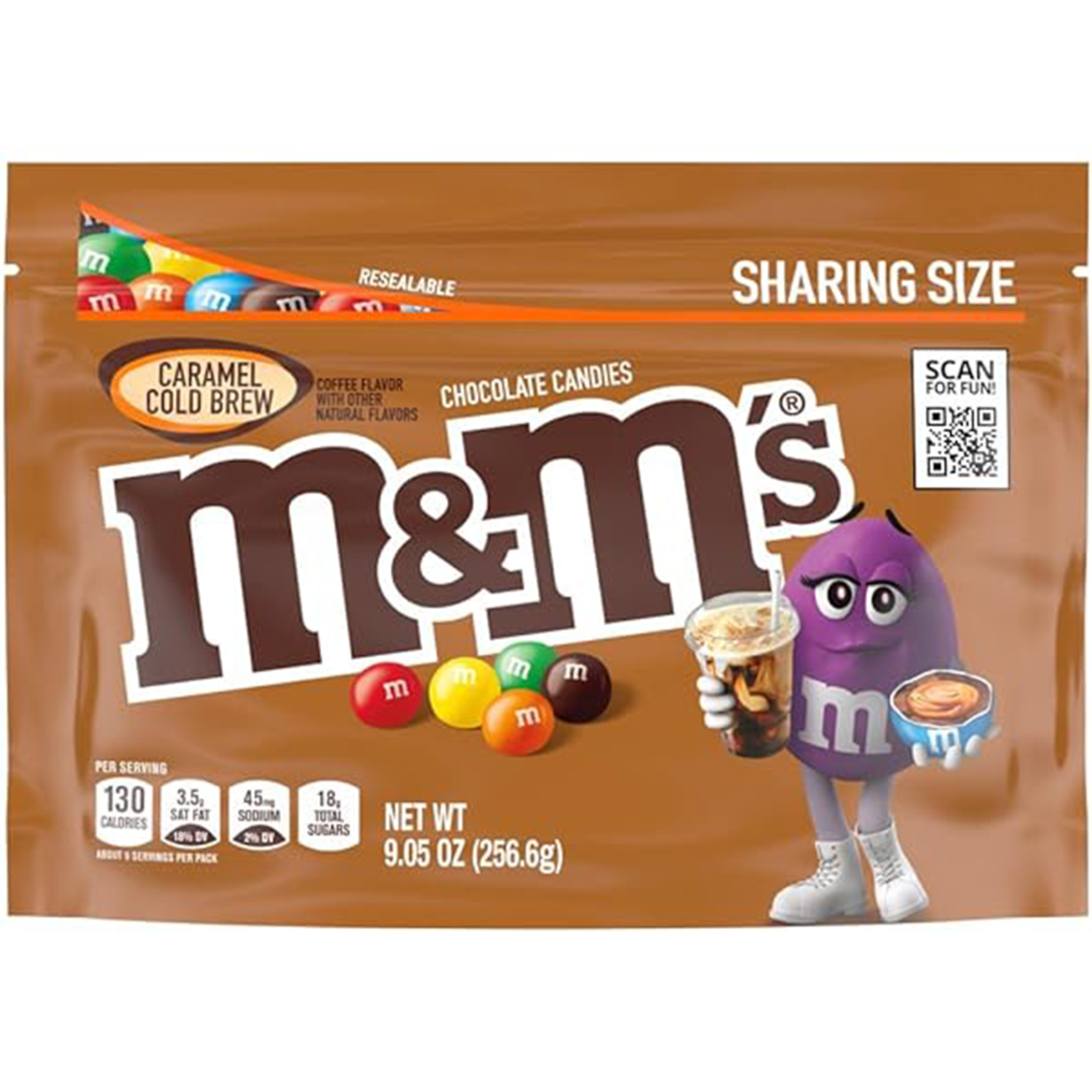 M&M's - Caramel Cold Brew (Share Size)
---
Introducing M&M's Caramel Cold Brew, a tantalizing fusion of two beloved flavors that takes your taste buds on a delightful journey. Each M&M encapsulates the perfect harmony of velvety caramel and the rich essence of cold brew coffee, creating a one-of-a-kind treat that's both indulgent and satisfying.

The candy-coated shell gives way to a luscious caramel center, delivering a burst of sweetness reminiscent of creamy caramel confections. Meanwhile, the subtle notes of cold brew coffee add a sophisticated and energizing twist, making M&M's Caramel Cold Brew an ideal companion for your snack cravings or a delightful pick-me-up during your day.

Perfect for sharing with friends, accentuating your dessert creations, or enjoying as a standalone treat, M&M's Caramel Cold Brew promises a unique flavor profile that captures the essence of both sweet indulgence and the bold character of cold brew coffee. Elevate your snack experience with this innovative and delicious addition to the M&M's family.

256.6G Bag / Product Of USA.