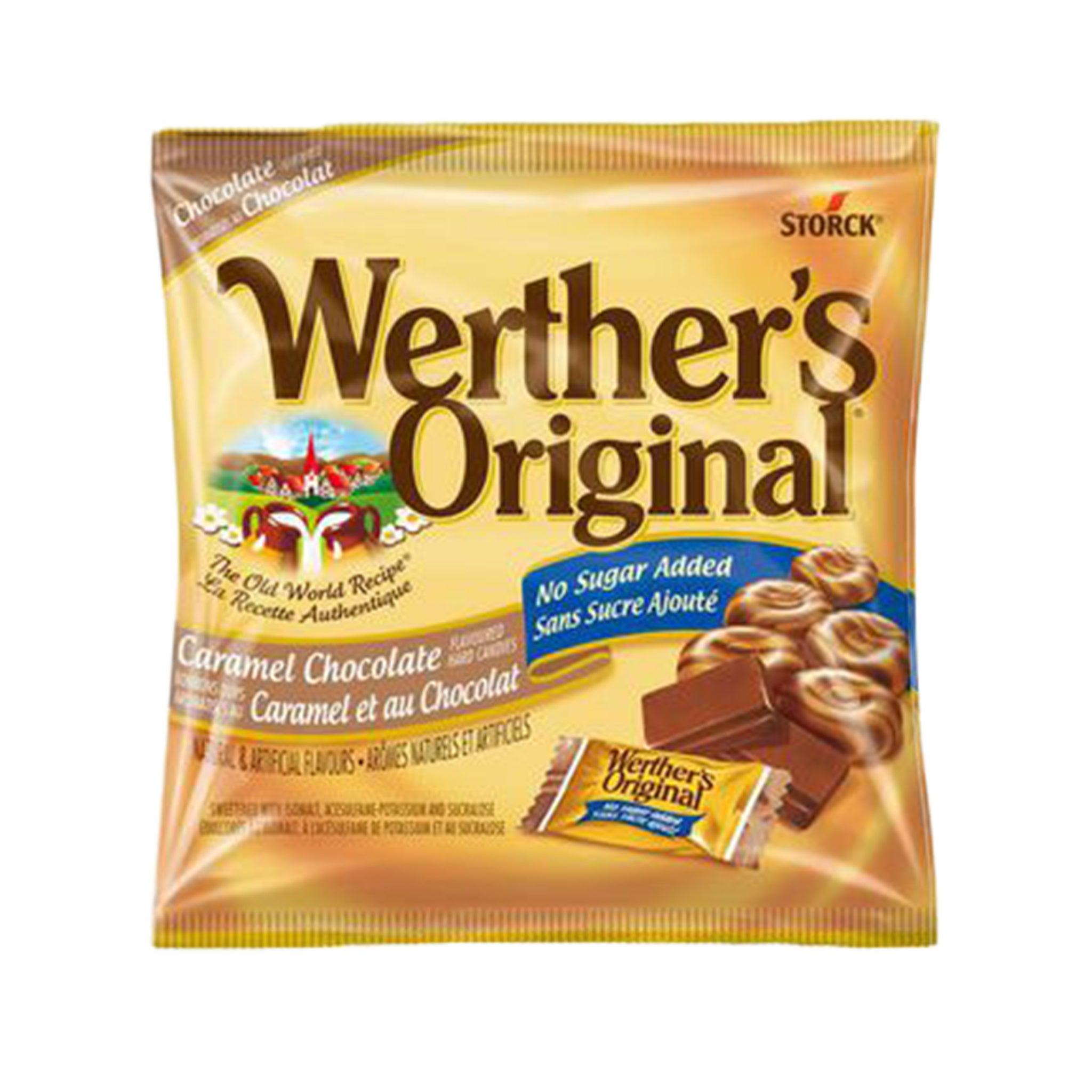 Werther's Original Caramel Chocolate Hard Candy - Sugar Free
---
 

The delicious creamy taste of Werther's Original can also be enjoyed with No Sugar Added! No Sugar Added Caramel Hard Candies are a smooth, creamy caramel made with real butter and fresh cream with no sugar added.

They are made using The Old World Recipe with high-quality ingredients. A recipe that became a family tradition handed down through generations.

Discover some of our other caramel varieties including No Sugar Added Caramel Coffee, No Sugar Added Caramel Chocolate and NEW No Sugar Added Chewy Caramel.

Ingredients: ISOMALT, BUTTER (MILK), CREAM, SALT, COLOUR (WHEAT), COFFEE, SOY LECITHIN, ACESULFAME-POTASSIUM (SWEETENER), NATURAL AND ARTIFICIAL FLAVOUR. ACESULFAME-POTASSIUM 2.5 MG (PER 5 G SERVING). ALLERGY INFORMATION: MAY ALSO CONTAIN HAZELNUTS, ALMONDS, PEANUTS AND OTHER NUTS.