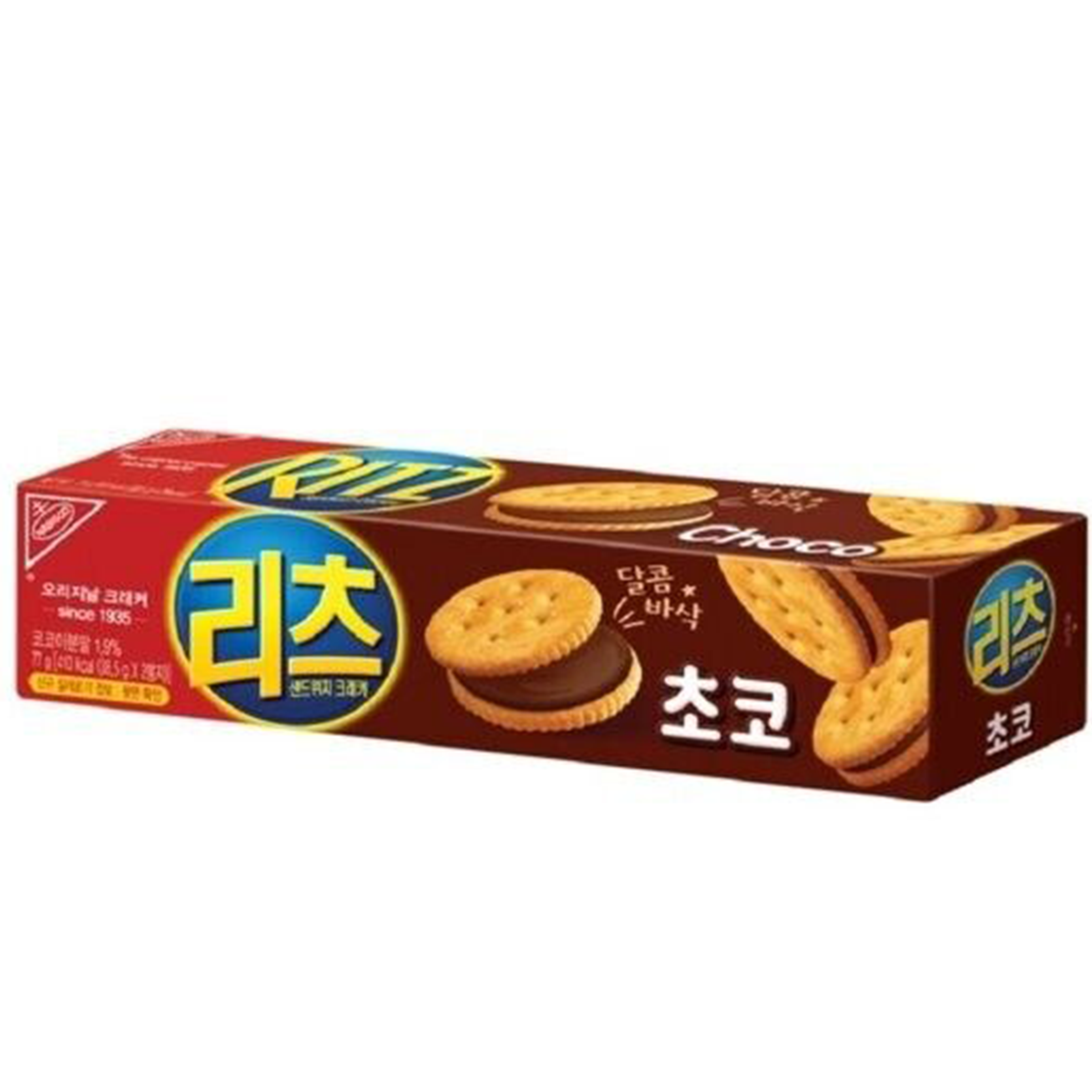 Ritz Cracker - Chocolate Flavor (Korea)
---
Indulge in a delightful and savory-sweet experience with Ritz Chocolate Crackers, specially crafted for the Korean market. These crackers combine the buttery goodness of Ritz with a luscious layer of rich chocolate, creating a unique and satisfying snacking sensation that's perfect for any time of day.

Savory and Sweet Fusion: Ritz Chocolate Crackers strike the perfect balance between the crispy, savory cracker base and the delectable sweetness of the chocolate topping. It's a harmonious combination that appeals to a wide range of taste preferences. Buttery and Crunchy: The Ritz cracker base offers a buttery and crunchy texture that's beloved by many, providing a satisfying contrast to the smooth chocolate layer.

Snack Anytime: Whether you're enjoying a quick snack between meals, pairing them with your favorite hot beverage, or including them in dessert creations, Ritz Chocolate Crackers are versatile and enjoyable throughout the day. Perfect for Sharing: These crackers are great for sharing with family and friends during gatherings, movie nights, or as a delightful treat for special occasions.

Imported Quality: Ritz Chocolate Crackers in Korea offer the quality and taste you expect from this beloved global brand, bringing you a delightful twist on a classic snack. Experience the delightful harmony of flavours and textures with Ritz Chocolate Crackers in Korea. These crackers are a perfect blend of savory and sweet, providing a delightful snacking experience that's hard to resist. Enjoy them on their own or use them to enhance your culinary creations. Elevate your snacking moments with Ritz Chocolate Crackers, a treat that brings joy to every bite!ritz

77G Box / Product Of Korea.