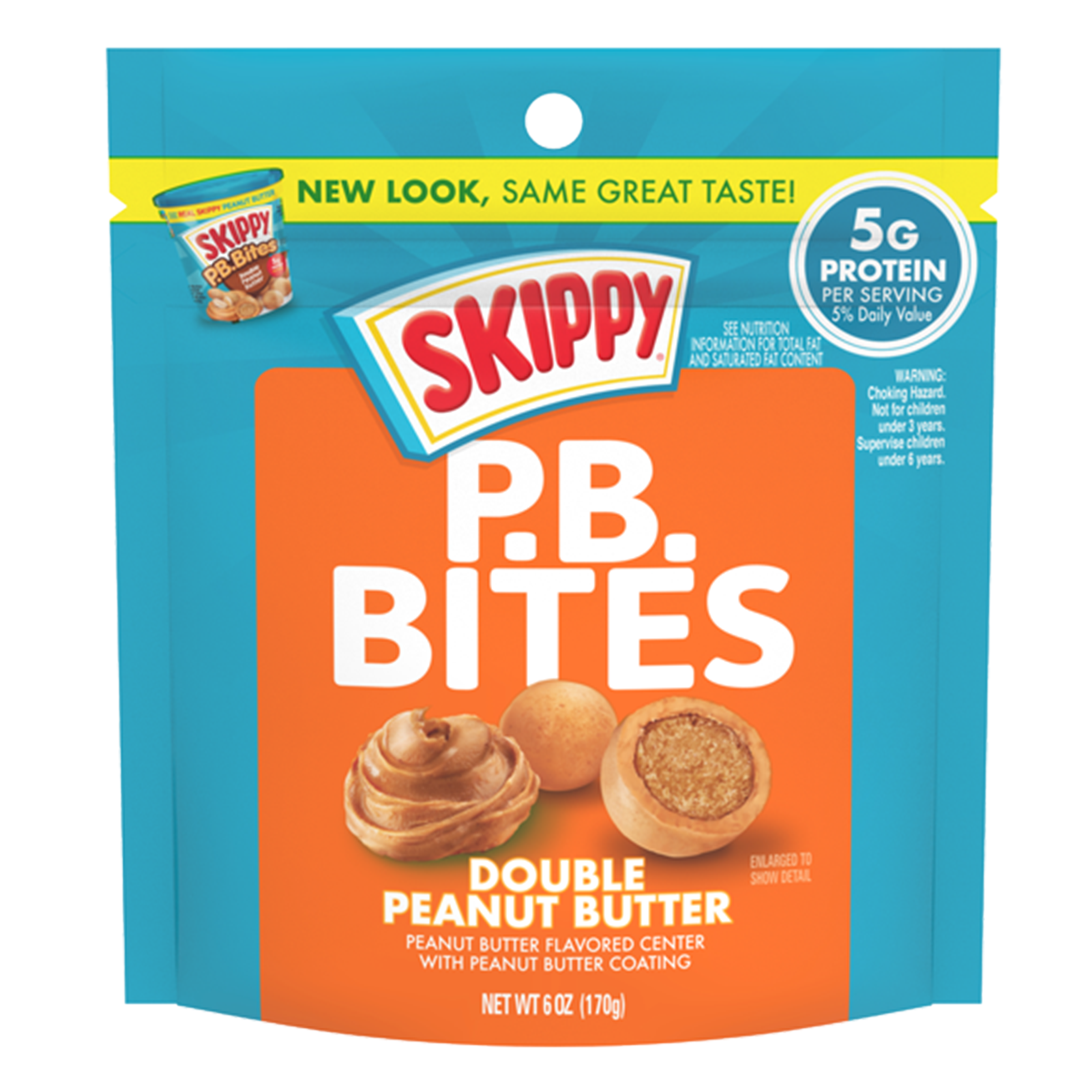 Skippy P.B Bites - Double Peanut Butter
---
Experience the ultimate peanut butter indulgence with Skippy P.B Bites in Double Peanut Butter flavor. These bite-sized delights are a celebration of peanut butter perfection, offering a harmonious blend of rich, creamy peanut butter both inside and outside. Each P.B Bite encapsulates the irresistible creaminess of Skippy peanut butter, creating a luscious core that's surrounded by a crispy, peanut butter-flavored shell. The result is a double dose of peanut butter goodness in every bite, making these treats a peanut butter lover's dream come true.

Whether enjoyed as a convenient on-the-go snack, added to your favorite desserts for an extra layer of flavor, or savored straight from the bag, Skippy P.B Bites in Double Peanut Butter are a delicious and satisfying treat for all occasions. Indulge in the doubly delightful experience of peanut butter with Skippy P.B Bites – a perfect balance of creamy and crispy that will surely elevate your peanut butter snacking game.

156G Bag / Product Of USA.