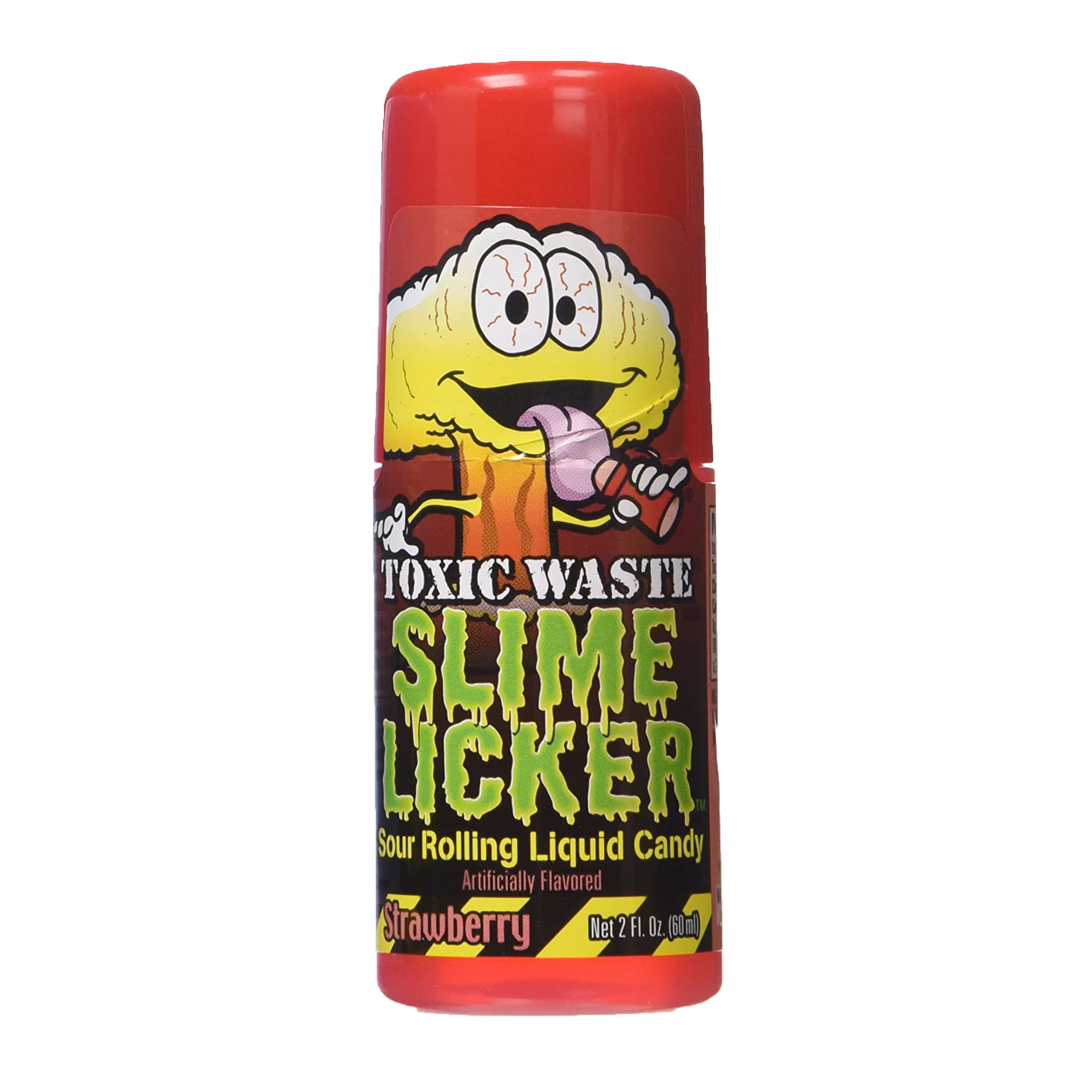 Toxic Waste Slime Licker - Strawberry
---
Could this be the most sour candy in the world? This one-of-a-kind

 sour candy!

A very toxic sour candy creation from the not-so-sweet geniuses at Toxic Waste Sour Candy. Toxic Waste MEGA Slime Licker is a sour rolling liquid candy that you roll on your tongue. It will make your face, and brain, PUCKER!

Ingredients: Sugar, Corn Syrup, Wheat Flour, Water, Citric Acid, Sorbitol, Maltodextrin, Sodium Citrate, Glycerin, Gelatin, Natural & Artificial Flavors, Salt, Confectioner's Glaze, Red 40, Yellow 5, Blue 1.