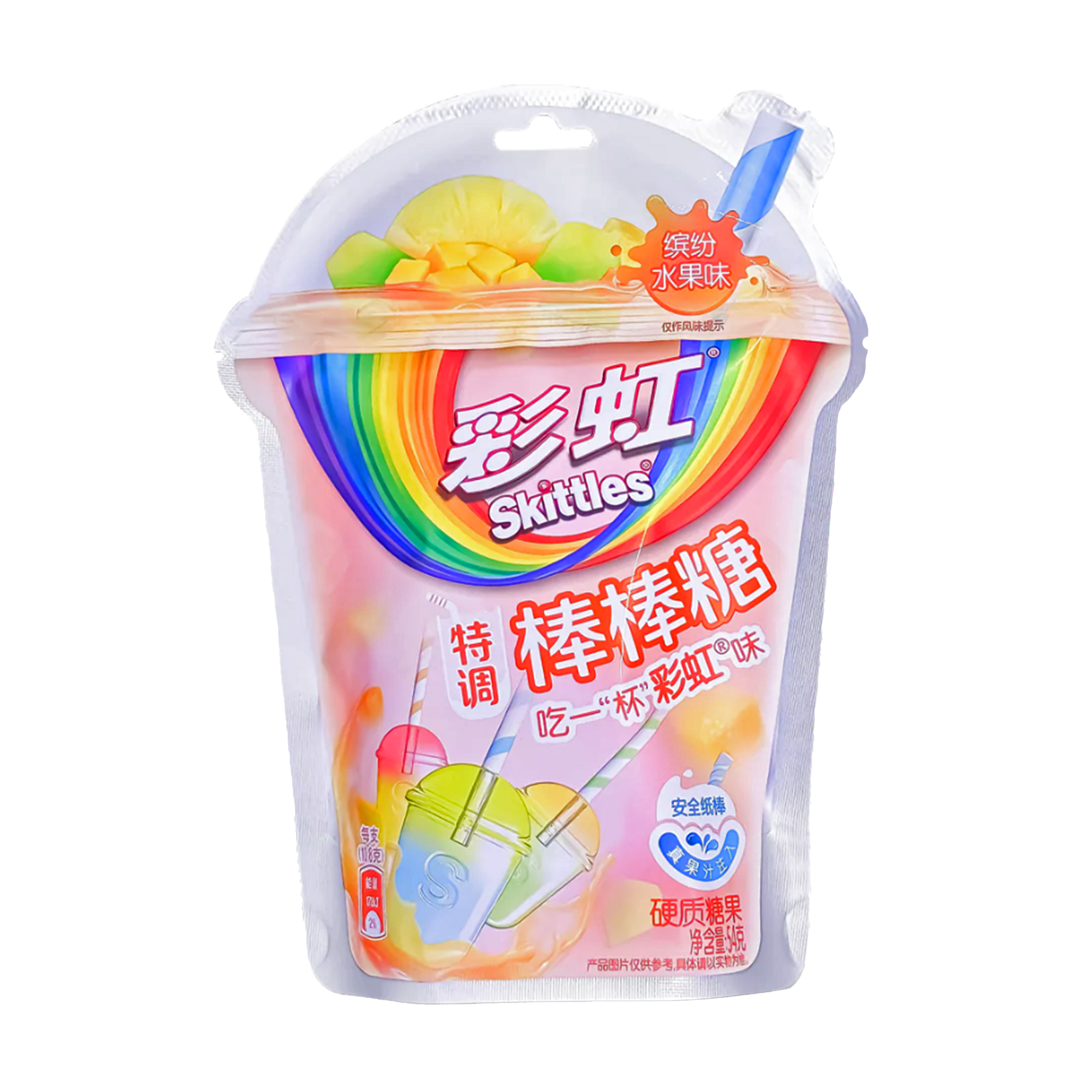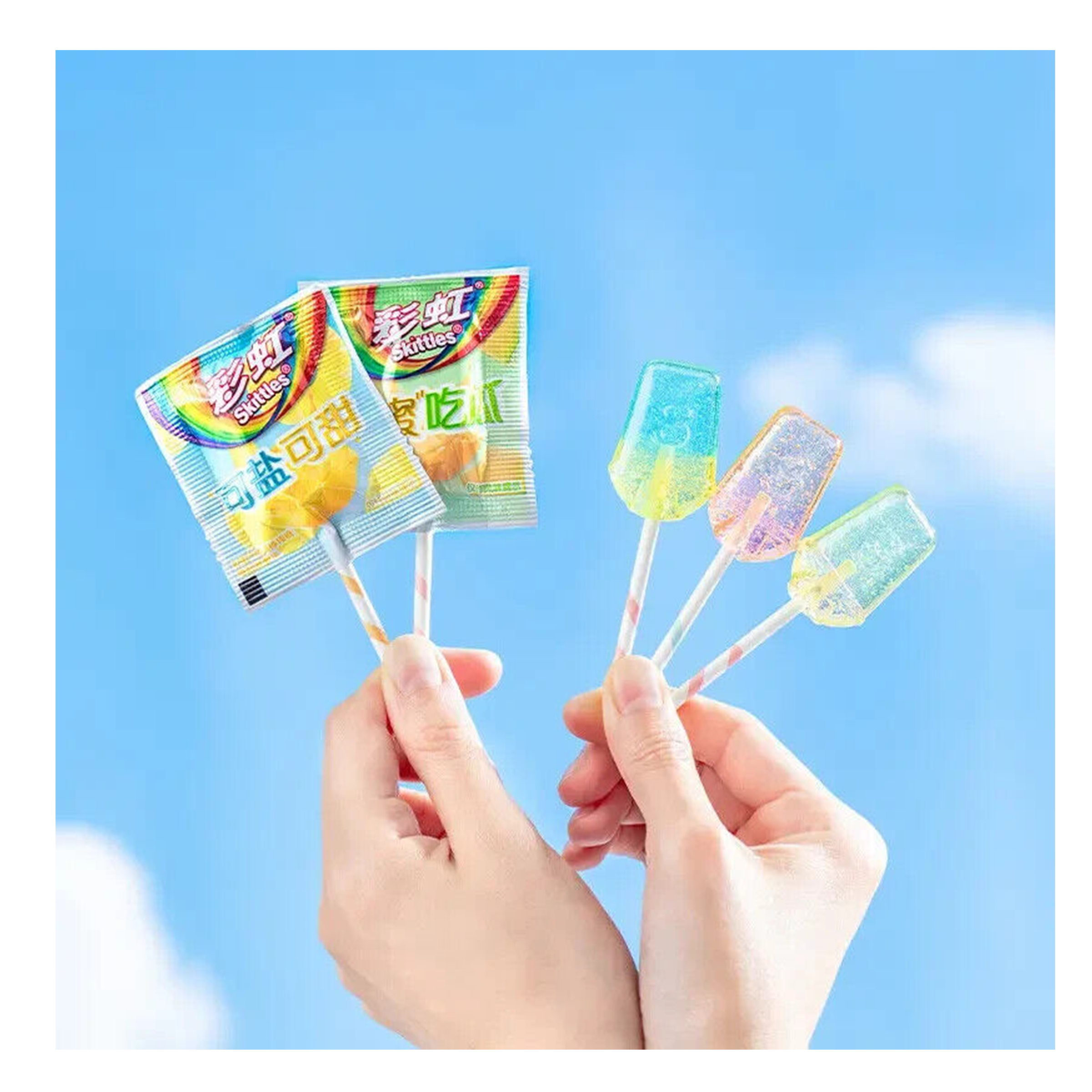 Skittles Lollipops - Asia
---
Introducing Skittles Lollipops Asia – a delightful fusion of fruity flavors and lollipop fun that brings the iconic Skittles taste to a new form. Each bag of Skittles Lollipops Asia contains approximately 5 lollipops, each weighing 54 grams, ensuring a satisfying and flavorful treat.

Carefully crafted, these lollipops encapsulate the vibrant and diverse flavors that Skittles are known for. From tangy to sweet, each lollipop offers a burst of fruity goodness that's perfect for satisfying your sweet cravings.

Whether you're indulging in a single lollipop or sharing the joy with friends and family, Skittles Lollipops Asia bring a playful twist to the classic Skittles experience. Embrace the fusion of lollipop excitement and familiar Skittles flavors with a treat that not only delights your taste buds but also adds a touch of colorful joy to your snacking moments.